22 Aug

Hormone Therapy for Ovarian Cancer

Hormone Therapy is now being used in addition to chemotherapy and radiation in the treatment of ovarian cancer. This therapy uses the hormones estrogen, progesterone and testosterone to block the growth of ovarian cancer cells. The aim is to prevent cancer cell growth by controlling the hormones that enhance cancer cell growth. This systemic (full body) approach controls hormones in the body so the growth of cancer cells can be slowed or stopped.
 Hormones
Hormones are chemical messengers within the body and are produced by the endocrine glands (like the pancreas, thyroid, ovaries, and male testicles). When used with other treatments they can block or stop cancer cell growth. In some cases, the producing gland may be removed.
 Factors that influence what treatment options are used include:
Age
Type and size of the tumor
Hormone receptors on the tumor.
Half of the ovarian cancers are found in menopausal women, generally age 63 or older.
Risk Factors
There are many factors that are potential precursors to the development of ovarian cancer. These factors do not mean that everyone will develop ovarian cancer. It is unknown why some woman with the risk factors develop ovarian cancer while others do not. The development of ovarian cancer cannot be prevented. It is dependent on the number of risk factors present. There are several risk factors including:
Age (generally 63 years or older)
Obesity
Body Mass Index (BMI) of 30 or more
Having children after age 35
Never having a full term pregnancy
Fertility treatments like in vitro fertilization (IVF)
Hormone Replacement Therapy after menopause
Family history and heredity
Having had breast cancer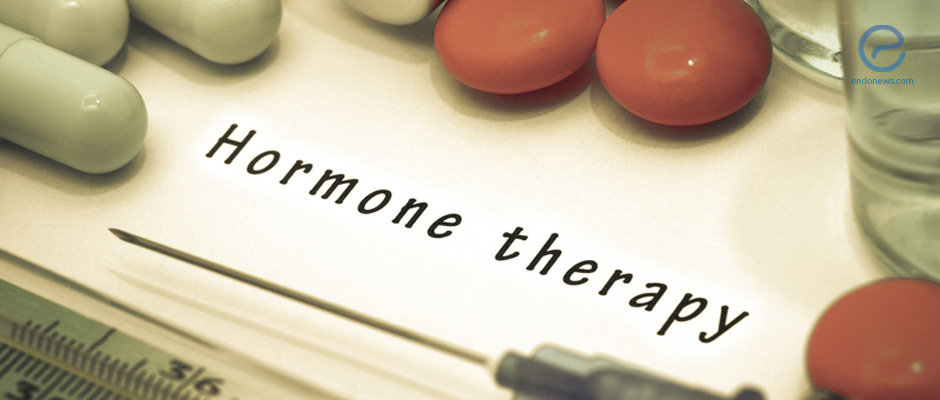 There has been poor prognosis with ovarian cancers because by the time it is diagnosed it has already spread intra-abdominally.
In the study, Endocrine Therapy in Ovarian Cancer: A Comprehensive Review and Meta-Analysis (2017),  " The activity of endocrine therapy in advanced Epithelial Ovarian Cancer is worth considering and seems to support large properly designed randomized trials in the first treatment of hormone-sensitive Endothelial Ovarian Cancer."
Hormone therapy shows some success in treating ovarian cancers.
Factors that reduce the chances of developing ovarian cancer include:
Pregnancy and breastfeeding reduce the risk with each full-term birth
Birth control. Women who have used the pill are less likely to develop cancer and the risk continues to decrease the longer they remain on the pill.
Tubal ligation, IUD's and hysterectomy also decrease the risk.
There is also a role that patients and caregivers need to participate in. Managing a healthy diet high in vegetables and low in fat can decrease the ovarian cancer risk.
The diet recommendations from the American Cancer Society are to include fruits and vegetables, whole grains from plant sources and limit the intake of red meats and processed meats.
To round out the plan of treatment knowing the risk factors and what decreases those risk factor, as well as diet and hormone therapy has the potential to create a means of winning the battle against ovarian cancer.