22 Jul

Acupuncture Benefits for Weight Loss

Acupuncture is proven to be effective for weight loss and benefits the body in many other ways as well. This ancient traditional Chinese medicine uses needles at certain sites on the body to stimulate the Qi ( body energy) to enhance the body's ability to function adequately. The ear is the easiest site because it is one of the densest points on the body and contains several nerves endings that span throughout the body.  Acupuncture has some positive results and several benefits in reference to weight loss.
Successful results include:
Long-lasting relief from crash diets, surgery, diet pills, and excessive exercise routines.
Requires a small amount of time, energy, and a willingness to trust in the traditional process
The body is aligned with intended weight loss goals due to effects on metabolism and hormones.
Warms the body by activating slowed body functions
Defends against bacteria and infection
Converts excess body fluids to usable energy
Has minimal temporary side effects and no life-threatening effects.
The key focuses of acupuncture for weight loss include digestion, thyroid and endocrine systems, appetite control, and increasing the metabolic rate of the body. Although acupuncture does a lot, proper nutrition and exercise are still part of the program.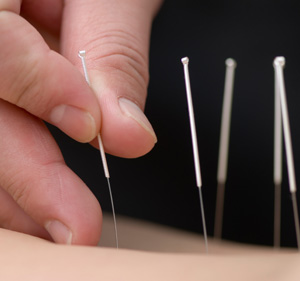 Recommendations for a proper diet are as follows:
Eat simple foods, foods that are easily digested and nutritious
Avoid processed foods and those high in sugar
Eat fruits, nuts, vegetables, legumes and whole grains
Decrease dairy intake
Decrease foods with refined sugars, peanut butter, and bananas, raw foods, oranges and other citrus fruits, and soy-based products
Cold foods slow the metabolism
Digestive hormones like ghrelin (tells the body it's hungry) and leptin (tells the body it is full) are better regulated following acupuncture and digestion is more effective. Acupuncture adjusts the hormone levels and decreases appetite and overeating. Metabolism is improved so the body uses the nutrients more efficiently through stimulating the Thyroid gland.  Also, inflammation is reduced, fluid retention is decreased, and body functions are optimized for weight loss to occur.
 There are some temporary side effects from the procedure itself. These include:
Site soreness and/or bruising
Fatigue from altering hormones and metabolism
Changing emotions due to released tension, hormones, and neurotransmitters
Muscle spasms following nerve stimulation
There are no life-threatening side effects. (Odsberg, et al, 2001)
Overall, acupuncture for weight loss is effective. When seeking to meet weight loss goals, there is no easy answer. The dieter still has to participate in the process by keeping up their roles of eating properly and maintaining a manageable exercise routine. Once the body is functioning more adequately and providing a healthier outlook, weight loss should be an easier goal to reach. Acupuncture is another option to help in reaching that goal.